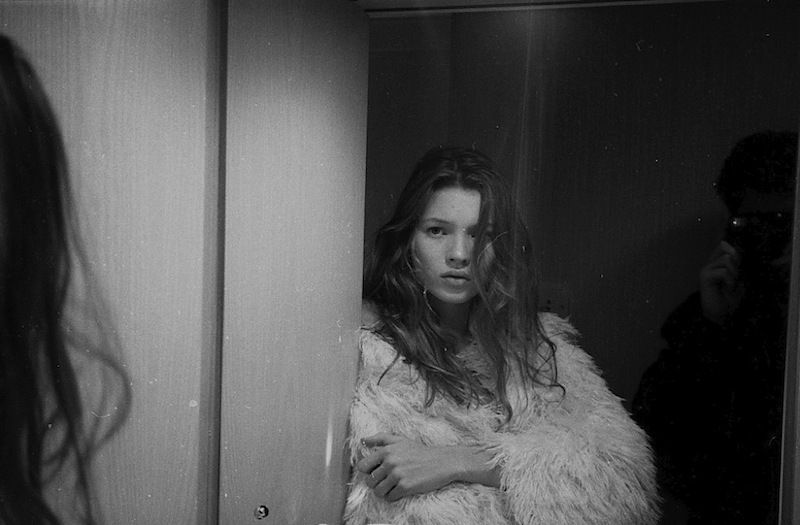 I fell in love with these portraits by a relatively unknown photographer, Gene Lemuel...of who else than Kate Moss, in 1989. These if what are 'raw', starting from photographer being accidentally present in the frame to leaving the film processing flaws visible. They shot three rolls of 35mm black and white Kodak film together in London, just before she made it big. What I find appealing about these images is that have captured the magic of the moment so incredibly well. They are instant and undeniably beautiful. It's there, and that something is hard to capture. I find it hard to sometimes to pinpoint what I want to represent or where I am aiming creatively, and that was until now. This and Love on The Left Bank I posted earlier about. This sort of mix of moments that are instant but timeless, if you know what I mean.
And I can't forget to mention her amazing outfit!
You can read a detailed interview of the photographer over at
style.com
and more images at
La Lettre de la Photographie
.