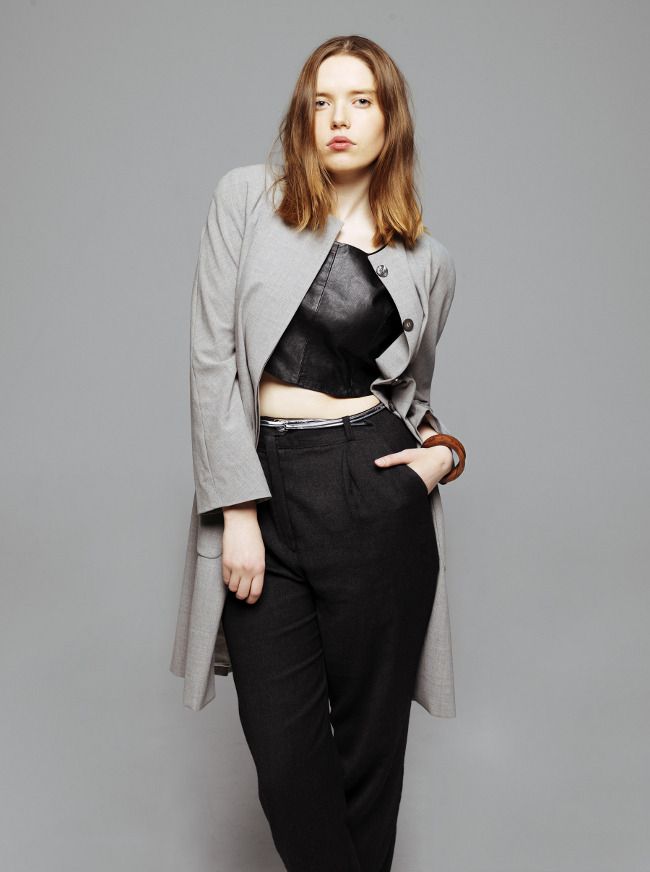 Photo Sanna Lehto

I'm wearing a leather top, long French-made wool blazer and German wool slacks with wooden bangle and vintage silver folio belt. Everything second hand.
I haven't been to second hands or flea markets lately. For three months exactly.
I used to raid them weekly with a passion. Luckily.
Such a silly thing teached me how to reach out for something more.
And I'm tired now, I'm happy. I'm confused.
I guess I have to read some more books, spend some more nights laughing with my friends, develop a dozen of films, I'll figure it out.
This tea I'm drinking tastes pretty good. Life is pretty good.
Then again, I have been gifted with selective memory.
Lucky me!
Happy happy happy holidays for everyone!