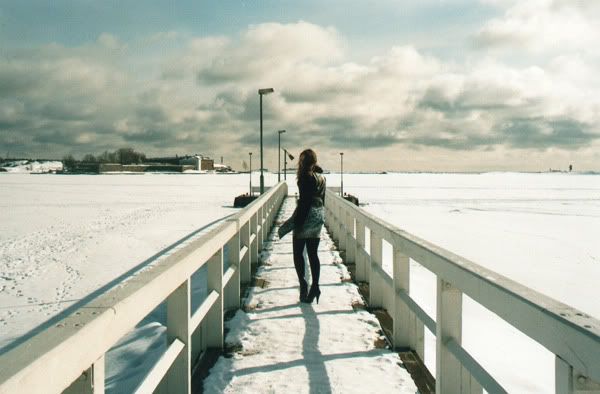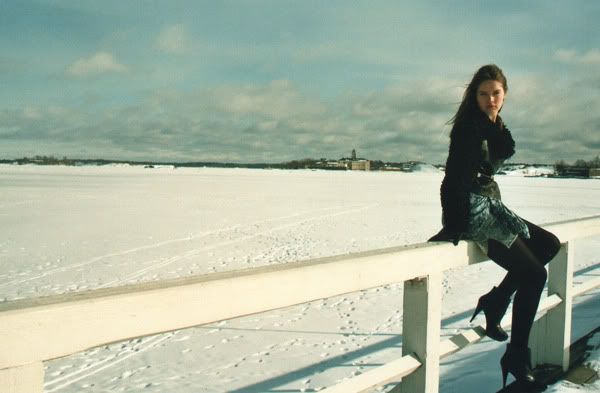 Me by
Helen Korpak
!
I am not depressed, I just like to listen to James Yuill.
There's just one thing I love more right now...
Beige suede wedges.
But they're not mine, not mine yet so it doesn't count.
Life's like that you know.
Luckily, you can't always get what you want, but you can get what you need...
And James Yuill is kinda upbeat if you think about it.
I finally watched Leon over friends house!
Well it was amazing of course.
And wasn't it Heikki Salonen who was inspired by it for his Fall collection?
Watched lot of other films lately too...Remember Me (R.PATZZZZ LOVE), Stepford Wives, In a Lonely Place and tv film of Coco Chanel. Got around reading To Kill a Mockingbird too and D.H Lawrences novels...don't know.
Things I'm into right now:
Buttoned up black shirts. My two favorites are the snake-patterned in the last post and a minimalistic Vuokko one.
Architecture shows on TV. No kidding. It's the art history reading kicking in.
The xx / Notorius BIG mashups. It's all about the crystalbeths.
The fact that yesterday in one day I noticed dried blood on my hand without noticing where the cut came, passerbys asking if we were OK when I was modeling for Sanna and cried over Robert Pattison.
The random wrap in my last post.
You cause you're reading this!