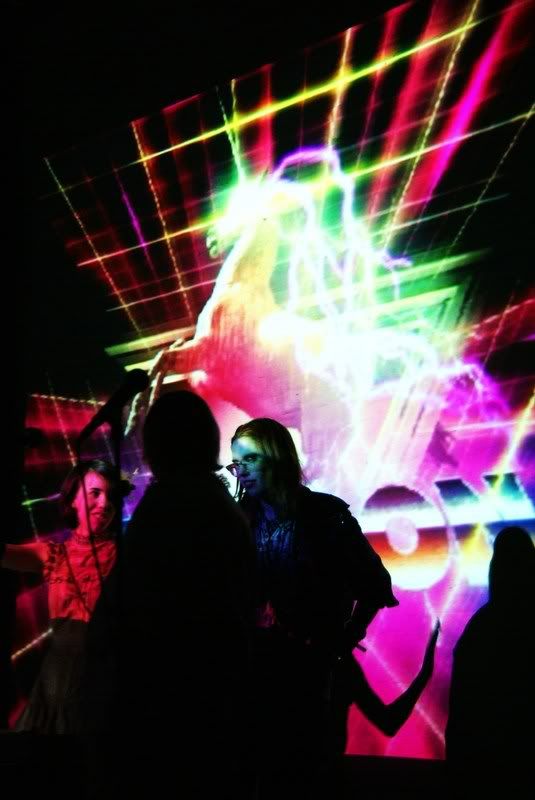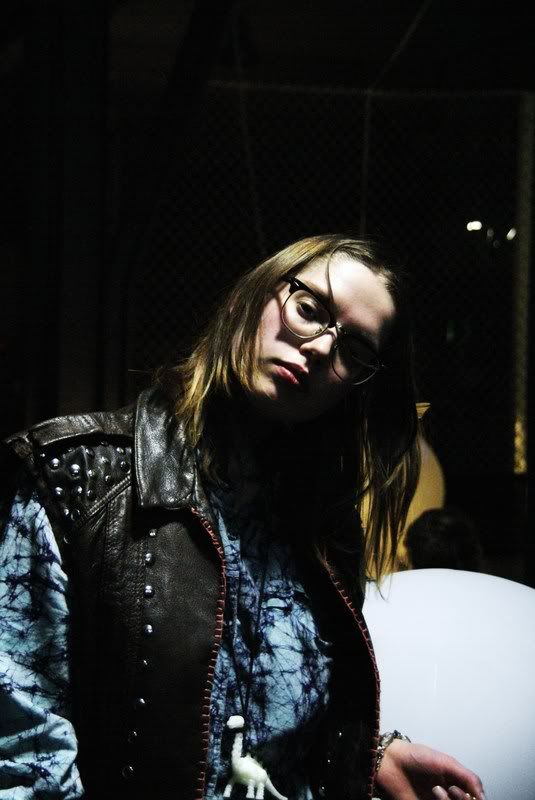 DINOSAURUXIA had a gig at Korjaamo. It was awesome, I'll put the greatest show pictures ever soon up, they had really good visuals thanks to the well, don't know. It came as surprise and a really really nice one. You should've been there! I'm wearing a customized leather vest, I found a Canadian currency from 1979 inside it. Leather is total bitch to sew, took me like five The Smiths cds to get it done. And the sad part is it's not even that great and lame twentysomethings mocked it at an afterparty. Anyways, my newest love is that skeleton dinosaur that shines in the dark! Total craziness, pure love! I was also wearing a denim mini-skirt but I kinda ripped it, that's why I didn't do holiday pastries this year. Or holidays.
Everybody's a nobody in a bikini...
Oh, and that's a bird in my hair.
photography by Sirpa Lehto